Drivers & Guides
For the best travel experience in Fiji you need someone who can show you the various cultures, off the beaten track locations and of course can understand the many different dialects you will encounter.
Guides & Drivers - the best in fiji!
Feejee Experience Guides and Drivers are some of the most popular and adventurous Fiji guides in Fiji with both locals and passengers! Their commentary, insights and ability to find you the best secluded beach along with experiencing some of the best activities in Fiji is what makes them as much a part of your trip as Fiji itself!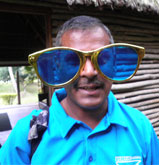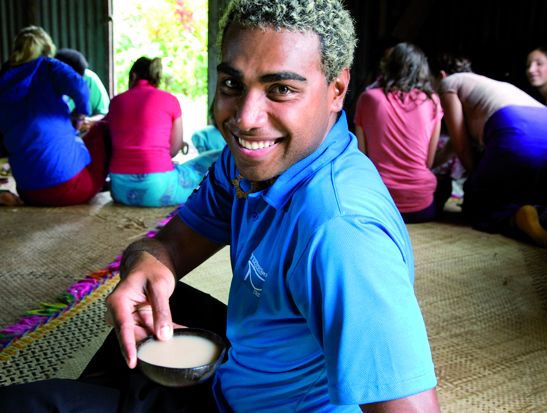 Our Fiji Guides and Drivers are infectiously enthusiastic. Their big Bula smiles will be there to greet you on the coach and while they guide you through Fiji's best spots and most popular activities. Our Guides arrange all your accommodation. Whether it's a simple dorm bed or an exclusive beachfront bure – nothing is a problem.

100% FIJIAN...
Who better to show you around than the locals! Feejee Experience attracts fun, outgoing characters from all over the Fiji Islands, whom passionately share their country and culture. They love to share their family history, including details of their village and lifestyle. Feejee Experience ensures that our customers experience both the Fijian culture and the Indo-Fijian culture by having a Guide or Driver from each culture as a part of the trip. This way you can talk to them and learn about integrated Fijian communities and how they live side by side. The relationship formed between our Guides and Drivers and their passengers is often the most rewarding experience of all!

THE BEST POSSIBLE TIME!...
From Fiji's best beaches to rivers and jungles the drivers and guides are with you throughout your travel days. They'll be the first to slide down a mud path, swim in the waterfall, or roll on the beach. At night, the Guides introduce you to the traditional sevu-sevu ceremony where you can indulge in the local drop of kava and join in for sing-a-longs or other entertainment.

TRAINING & SAFETY...
All Drivers and Guides undergo a full internal training program before doing it alone on Feejee Experience trips! Our training program includes internationally recognized Red Cross First Aid certification. Guides and drivers participate on detailed debriefs after each trip and also are sent on expansive training sessions to enhance your experience with us.

MODERN FLEET...
Our Drivers and Guides are proud of the fact that we have one of the most modern bus fleets in the industry. Our coaches are regularly serviced behind the scenes on site at the head office by our diligent operations crew. Vehicles are equipped with modern sound systems, GPS tracking, air conditioning and are purpose built for Fijian adventure.